Outline
As you get away from the bustling city streets and walk along the path through Nakajima Park, the Kitara Concert Hall comes into view. The name Kitara is derived from the instrument "kithara"played by the Apollo, the Greek god of music, and "kita" meaning "north." The beautiful notes of first class musicians from in and outside of Japan who gather here to exchange and share in their talents is mingled with the joyous conversation of the citizens who gather here. A quiet sense of awe resonates toward the northern sky.
High level Acoustic Noise
The dynamic lines of the walls and seats depict Hokkaido's vast land, a chandelier with large sound reflecting board hangs from the ceiling, and a massive pipe organ stands erect in the center. These features are all designed with the latest and finest quality of standards to deliver ultimate sound. The motif of a coniferous forest adds a special touch typical of Sapporo, the city of the north.
Sophisticated space
Many people gather at Kitara in the name of music. The entrance and foyer which embraces visitors whose hearts are filled with expectation is decorated with marble sculptures. There is a cafe and restaurant where people can enjoy a drink in between performances conversing about the joys of experiencing fine music. Pleasant time resembling a beautiful harmony flows gently through the refined corridors of the concert hall.
High quality Concert
Kitara offers concerts throughout the year, one of which is by the Sapporo Symphony Orchestra, which uses Kitara as its home concert hall. The Sapporo Symphony Orchestra's concerts are one of the most popular concerts held here. Kitara and the Sapporo Symphony Orchestra with its ability to express the beautiful nature and clean air of Hokkaido with its glorious sound, are loved by many people.
Sapporo Symphony Orchestra URL:http://www.sso.or.jp
INFORMATION

Address
〒064-8649
1-15 Nakajimakoen,Chuo-ku,Sapporo,Hokkaido,JapanGoogleMap
Contact
TEL +81-11-520-2000
Official Website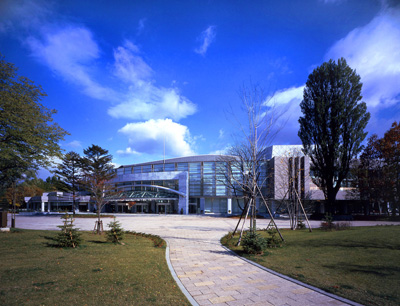 Photo by Sapporo Symphony Orchestra